Posted by Michael Santos |&nbsp at 7:41 AM
How To Make A Bootable Windows 7 On a USB-Flash Drive
I will Show you how to create a bootable windows7 installer on a usb..
Windows 7 USB TOOL That you can Download (HERE)
USB-Flash Drive Abot 4GB(gigabytes) or Above
A Windows 7 .iso Image Or the Windows 7 Setup files... We Also have files for Windows 7 that you can download (HERE) Just Choose what kind of Version you Want to Install.
Now when All our Requirements is ready... we can proceed. :)
Installation of Windows 7 USB TOOL:
Open The Downloaded Tool
Right Click and click open..
Just Agree to everything .. and install to avoid conflicts.. :)
Now Open The Installed Tool.. Well the Photos will help you to do it. Just click the Photo to Enlarge.. :)
1.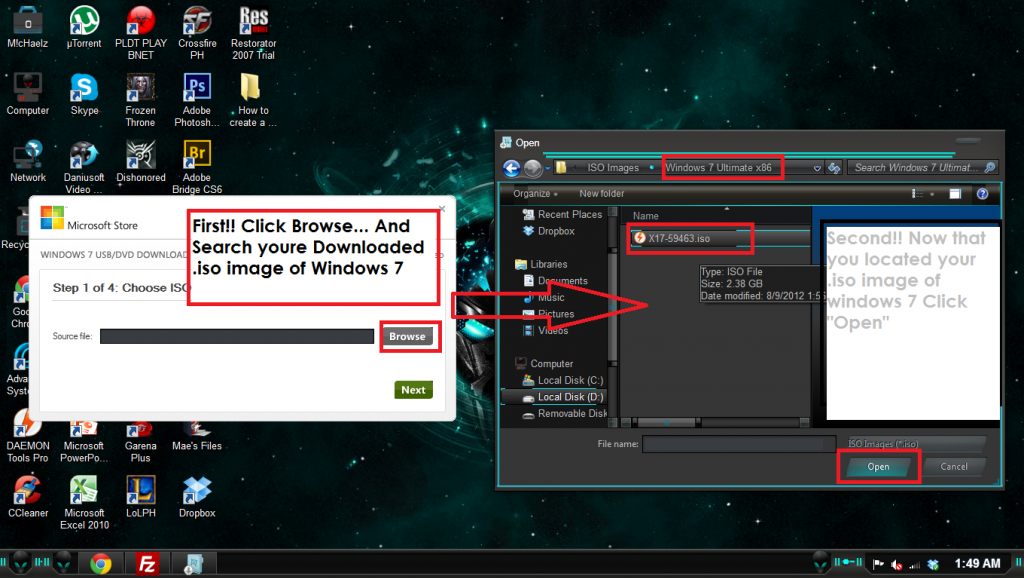 2.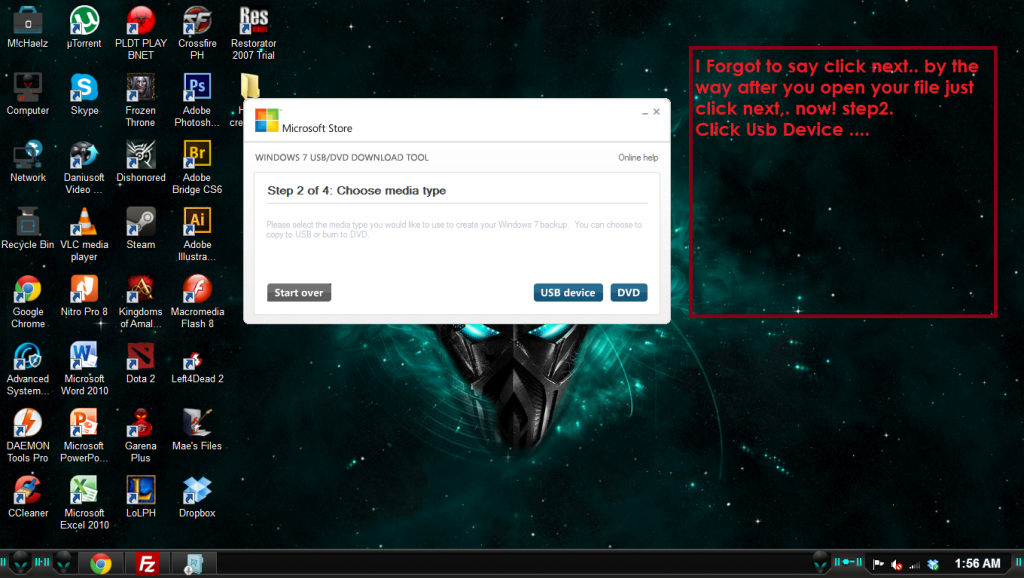 3.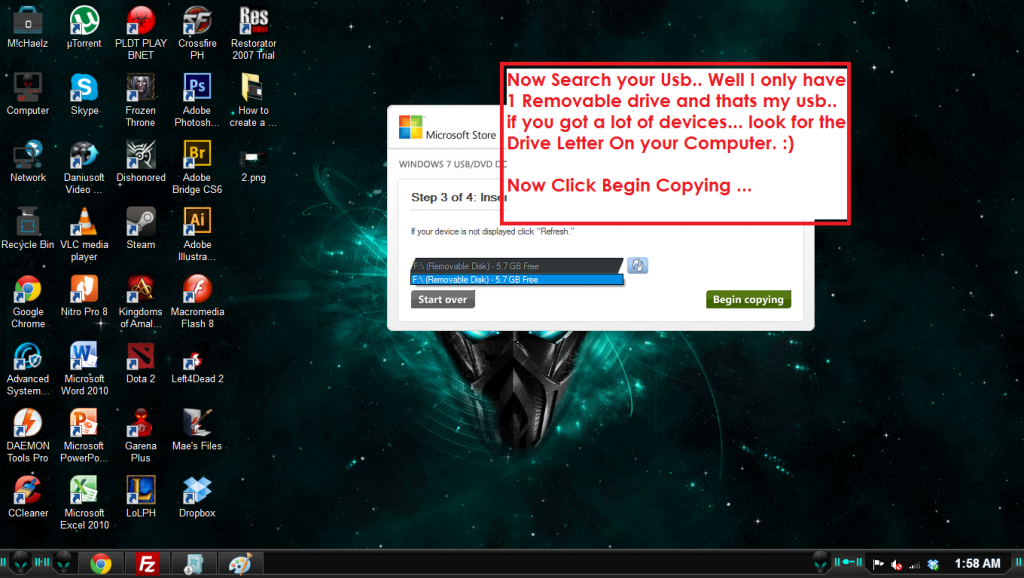 4.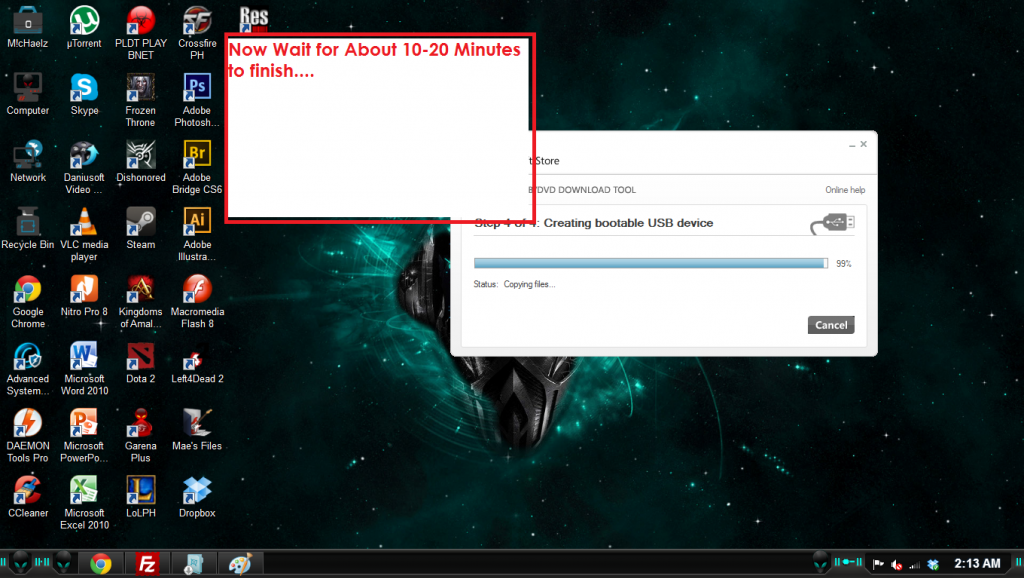 5.
Thats It!! If you got any Questions .. Dont be shy.. And Just Comment it :)
Please Click 1 of my Ads.. to thank me ;)